THE SECOND FIDDLE
The Second Fiddle is a live music venue boasting traditional Irish sessions and folk music. Gather in the music room at 3pm to meet your guides and start your tour.
If you wish to eat before the tour, we can recommend their Yardbird rotisserie restaurant for some tasty chicken and chips. Diners will receive a 10% discount on food on presentation of a Trad Trail ticket.
Cotton Court, 42 Waring Street
Belfast, BT1 2ED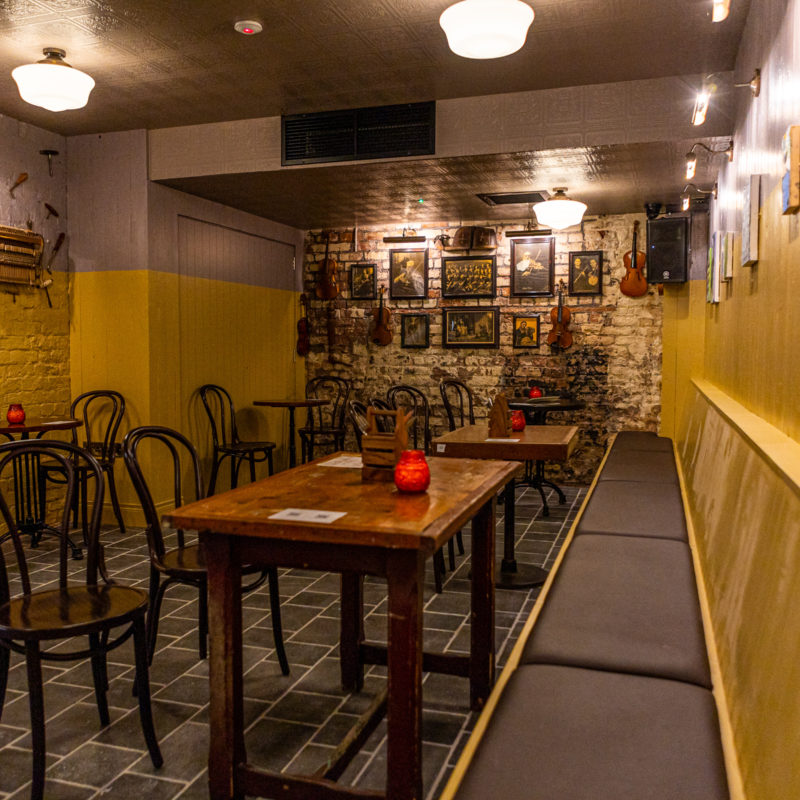 THE OH YEAH
Around the corner from the Dirty Onion is the Oh Yeah centre, a dedicated music hub that contains exhibitions on local music, a recording studio, rehearsal space, a gig venue and a café. Oh Yeah is a registered charity and social enterprise, providing particular support to young musicians and those starting out in their musical careers.
15-21 Gordon Street,
Belfast, BT1 2LG
McHUGH's
The Trail continues to High Street and Queen's Square where the River Farset, which gave Belfast its name, still flows underfoot. Our final stop is a private room in McHugh's Bar, housed in one of Belfast's oldest buildings. Constructed in the early 1700s in the historical commercial centre of the city, this Grade A listed building has been carefully restored using traditional materials and techniques.
For those who wish to eat after the tour, McHugh's 100 seater restaurant serves Irish cuisine with a modern twist using ingredients sourced from local suppliers. A 10% discount on food is offered to Trad Trail participants. We'd recommend the steak! Please note pre-booking is essential for dinner reservations. The restaurant can be contacted on +44 28 9050 9999.
29-31 Queen's Square,
Belfast, BT1 3FG